Women of Maahishmati
Reviews from our wonderful Queens
The best accessory for your saree is not any jewellry but your smile :)
Very beautiful sarees
"Bought 2 sarees so far from Maahishmati sarees and both are amazing. Their collection is quite nice."
Sarees - Isha, Saadhya
Loved the saree. The colour combination and the fabric are amazing.
Saree - Urvi
Celebrating auspicious days
"A summer color to celebrate the auspicious day!! A cotton-silk Chanderi from Maahishmati Sarees, this wonderful saree has geometric motifs offset with lotus blooms."
Saree - Maahi
Laura Rath Mittal - Saree Connoisseur, Indore
The best saree I bought for myself. It's so so classy. Must have I must say.
Saree - Isha
The texture and color are amazing.
"I received the saree today and wore it for Akshya Tritya pooja. Really very amazing!"
Saree - Mansi
Received my do chidiya saree. It was my first purchase from you and I am very happy with my saree, very elegant and sophisticated.
Saree - Do Chidiya
Bought 5 lovely Sarees for my mom and masi. They loved them!
"I bought 5 sarees for my mother and masi. They loved the texture, designs and prints."
Sarees - Mansi, Maahi, Risha, Isha, Kali
Radhika Fateh - Artist & Event Curator, Indore
Totally impressed by the Saadhya saree. Minimal and classy. Absolutely loved it and got so many compliments.
Saree - Saadhya
This saree is soft and the design simple yet so elegant. Love the weaved checks on borders.
Saree - Saadhya
A beautiful creation from Maahishmati.
"You can easily dress it up and wear it to a wedding or dress it down and wear it to a casual brunch with friends. It's light weight and easy breezy too."
Saree - Urvi
Marina Joseph, Saree Enthusiast, New Delhi
Loved the saree. A perfect gift from India.
Saree
Perfect gift for my mother
"Bought this saree for my mother. It is really very nice."
Saree - Vibha
Bhavyata Jadeja, Ahemdabad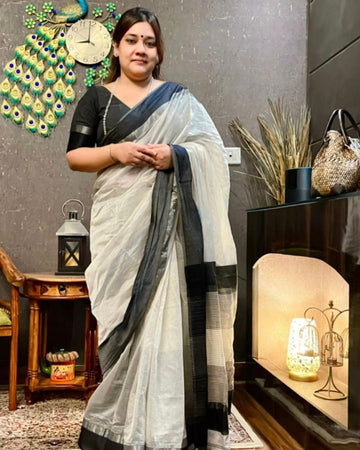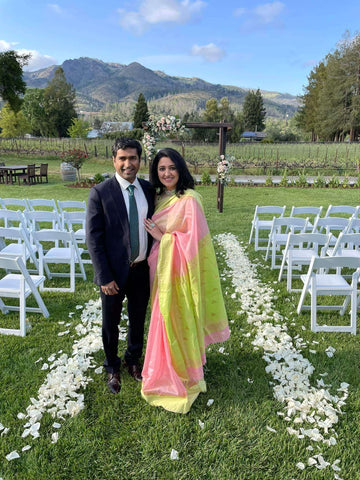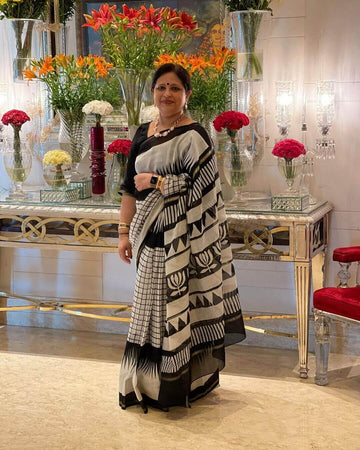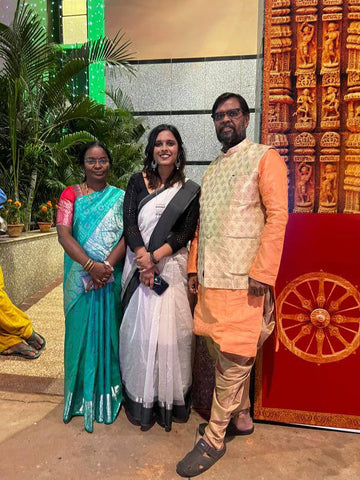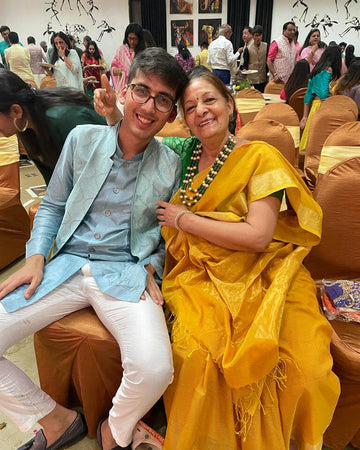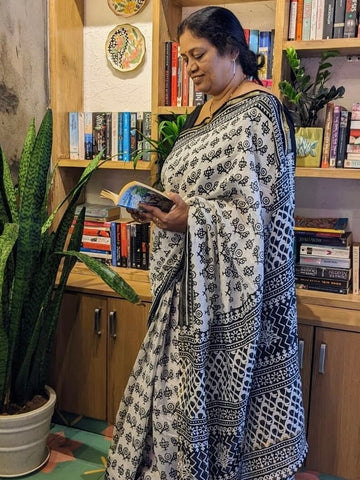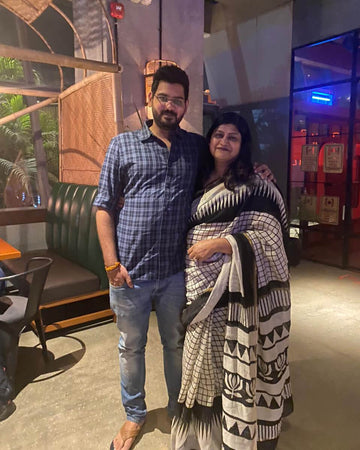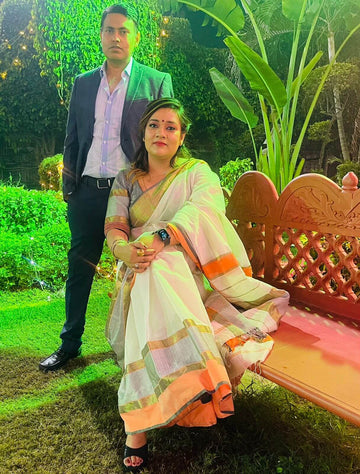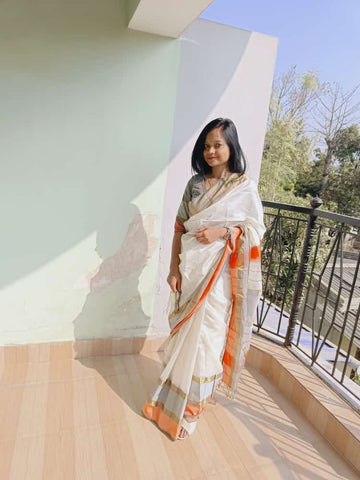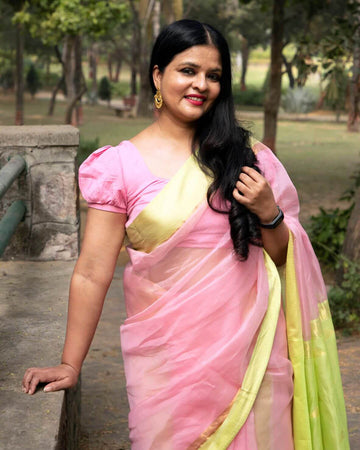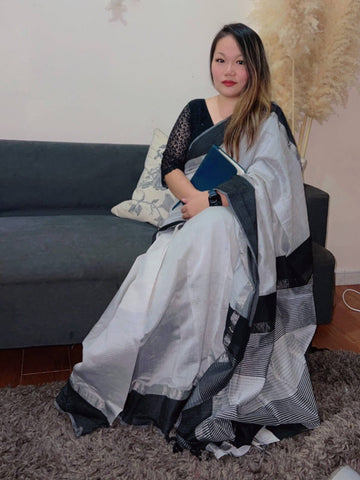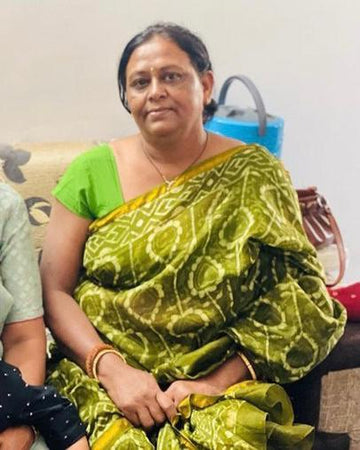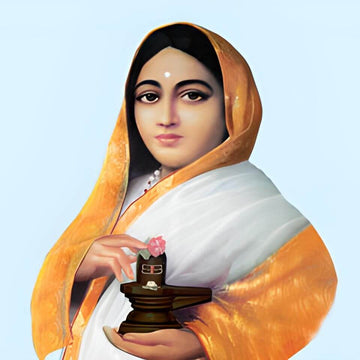 Immerse yourself in royal grace
Māhiṣmatī was an ancient city, capital of The Heheya Kingdom, believed to be located in central India, on the banks of Maa Narmada, around the present-day town of Maheshwar.
Maheshwar rose to prominence in the 18th century after Maa Ahilya Bai Holkar of the Malwa-Maratha empire moved the capital from Indore to Maheshwar.
She designed the first set of handloom sarees sometime around 1770 as gifts for royal guests. The rest is history. Try a Maahishmati Saree worry-free and experience royal grace.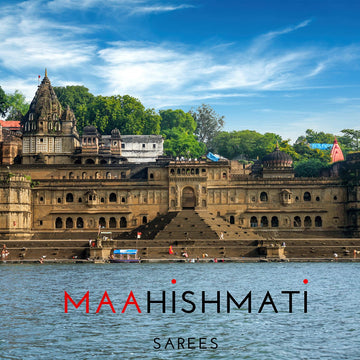 Maheshwari Handloom Sarees
Royal, timeless and classy handloom sarees
Bagru Hand Block Printed Silk Sarees
Classy yet casual sarees. Hand-block printed using natural dyes and colours.
Let customers speak for us
Stories going around at the looms