Articles
6 Must Have Hand-block Printed Silk Sarees for Office
by Rahul Patwa on Jan 28, 2023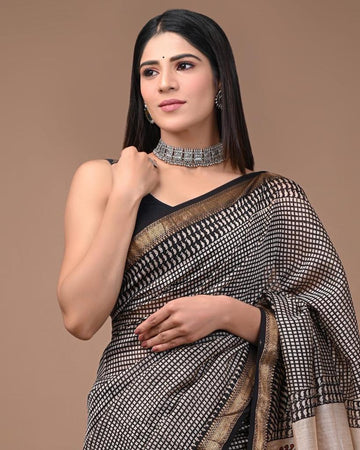 Add these 6 classy hand block printed silk sarees to your wardrobe for office wear. Soft, light-weight, vibrant and classy designs make them a great pick for wearing to office, meetings and for a day spent in the city hustle-bustle.
Stay classy and elegant effortlessly in these beautiful Maahishmati silk hand block printed sarees:
Maheshwari silk by silk hand block printed saree 1
2
3
4
5
6
Which one do you like the best?
See more and order by clicking this link - More Maheshwari and Chanderi silk sarees
For any queries or questions reach out to us on WhatsApp using the chat icon at the bottom right corner of the screen or send us a message on +91 99931 91959 or email us at info@maahishmati.com